16 February 2018
Four months ago, TATRA TRUCKS launched a new scheme for owners of older TATRA vehicles in the Czech Republic and Slovakia. The company buys back customers' existing Tatra trucks and offers special discounted part-exchange deals on new trucks. No other producer of goods/utility vehicles in either country offers this type of part-exchange buyback scheme.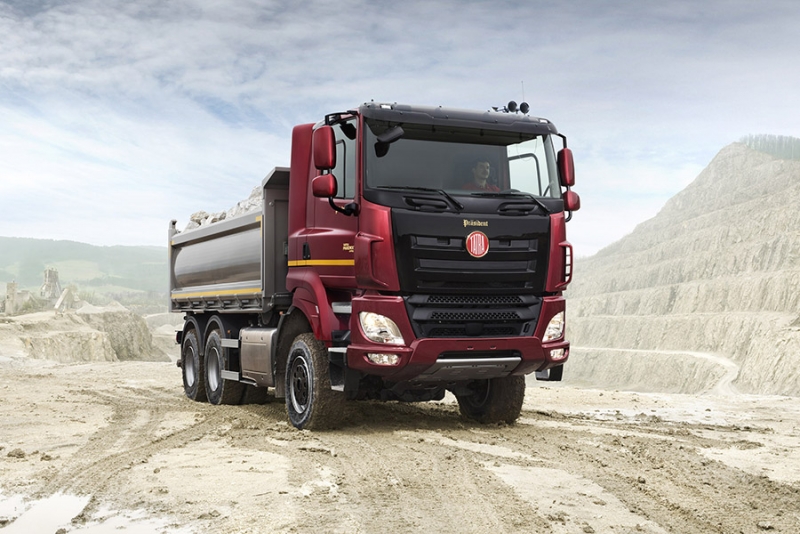 Kopřivnice-based TATRA TRUCKS launched the buyback scheme at the beginning of October 2017, following a pilot project run in cooperation with dealers. Currently there are around 14 000 TATRA vehicles registered in the Czech Republic, with an average age of 20 years. The company will buy back a customer's old TATRA vehicle while offering a special discounted part-exchange deal for a new truck – provided that several conditions are met. The customer must have owned their current truck for at least two years, and the vehicle must have a technical inspection certificate valid for at least three months after the buyback date. Dealers and sales partners will provide full details of the scheme's terms and conditions on request.
So far, the buyback scheme has covered over 40 vehicles. Around 20 vehicles have already been part-exchanged for new ones, or will be in the near future (some customers are waiting for their new vehicle to be completed at the factory). Other customers have had their existing vehicles valued by TATRA-approved experts as part of the scheme before selling them directly to other buyers; under the rules of the scheme, these customers are also eligible for discounts on the purchase price of new TATRA vehicles. All the vehicles that have been (or will be) bought back will be exported to other markets – mainly in developing countries. This means that the vehicles will not continue to operate in the same regions where their former owners are based, so they will not represent a source of competition.
CEO of TATRA TRUCKS Radek Strouhal explained the idea behind the scheme: "We launched the buyback scheme as a way of reinforcing brand loyalty by helping our loyal customers to modernize their fleets. As an additional motivation we are offering a special discount on new vehicles – so the process will be simple and cost-effective for our customers. There are other benefits too: our new vehicles give better operating economy, comply with the latest emissions limits, and do not require complex maintenance. Repair and reconditioning costs are minimal, and instead of spending time at the repair shop the vehicles are out there working and generating profits for our customers."
The buyback scheme is run by EXCALIBUR TRADE, a member of the CZECHOSLOVAK GROUP holding company. Experts from EXCALIBUR TRADE carry out full technical inspections of customers' old vehicles, including complete photo documentation, and then issue a technical report on each vehicle. Based on this inspection, the experts set the market price and the buyback price. Customers taking part in the scheme are eligible for a subsidy to cover the difference between the market and buyback prices when purchasing a new TATRA vehicle. The customer then signs a contract directly with TATRA TRUCKS for the purchase of the new vehicle.